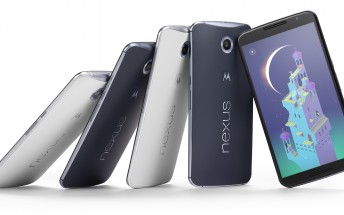 Motorola Nexus 6 prices slashed, 32GB version now only $350
The LG Nexus 5 (2015) (or Nexus 5X, perhaps?) and the Huawei Nexus 6 (2015) are right around the corner. If the ever more detailed leaks on Google's upcoming Marshmallow pair wasn't enough of an indication, the latest price cut of the current...

LG reportedly confirmed to build the Nexus 5 smartphone
The popular Google Nexus 4 was built by LG and, apart from the early manufacturing mishap, the Korean manufacturer seems to have done its job with the smartphone pretty well. Rumors of the next generation Nexus smartphone are already growing...